Welcome to the
Zodiaco Hotel!
---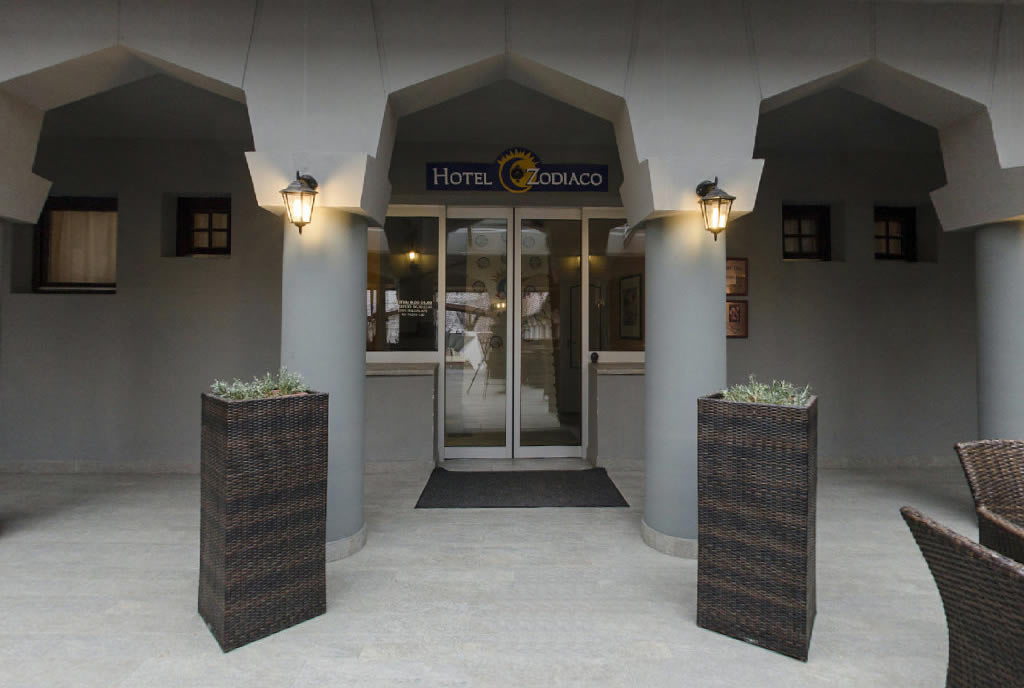 The Hotel Zodiaco***, the only 3-star hotel in the area, has been waiting for its guests since 1999 in a modern and elegant environment.
Our hotel's philosophy is based on satisfaction: every year we improve our hotel with innovative solutions to make our guests' business stay or weekend relaxation as pleasant as possible.
Our hotel is located in a quiet place in Szekszárd, yet a few steps from the city center, with 25 rooms of different types adapted to different needs. Each of our rooms has its own toilet, hair dryer, telephone, safe on request, refrigerator, digital and satellite LCD TV, FREE WI-FI use, illuminated radio alarm clock and adjustable climate control.
Our reception staff are available to our guests from 6 a.m. to 10 p.m., outside of working hours if necessary. Upon request, we undertake laundry cleaning, currency exchange, massage and restaurant reservations. The hotel has an excellent Italian restaurant and pizzeria, a Bella Napoli, a short walk away several restaurants offering local flavors, where we also offer reservations, you can make it for any table event. Here we would like to recommend the Szász restaurant and Aranykulacs restaurant.
We accept the most popular credit cards: Visa & Mastercard, as well as the OTP SZÉP card from November 2020.


Porter service
in the hotel




Hairdressing salon
for all guests


Washing machine
for clothes
Breakfast
is included in the price
Air conditioner
in the room



Beauty salon
for all guests
Spacious and bright terrace
Delicious breakfast
Exclusive rooms